CIC NanoGUNE introduces nano-FTIR for Rubber applications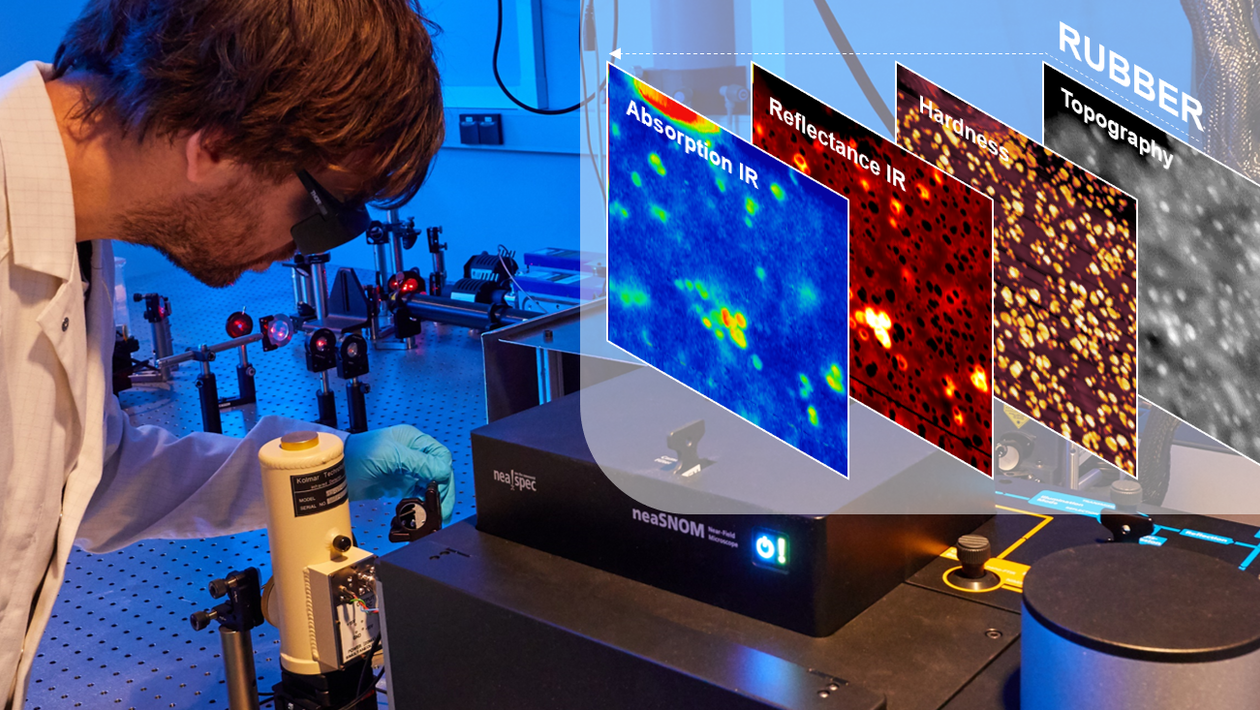 The specialist Iban Amenabar was invited to the innovation committee to introduce the nano-FTIR technique and show the application potential of the technique to solve real-world problems in Rubber industry.
The nano-FTIR technique allows for performing Fourier Transform Infrared (FTIR) spectroscopy analysis with nanoscale spatial resolution, providing new valuable insights about the sample. This revolutionary technique allows for mapping the nanoscale dispersion of the different components in a Rubber sample, which is known to affect strongly the macro properties of the final products.
For more information please contact us: Contact Form.