NanoGUNE expands its capabilities for nanoscale chemical analysis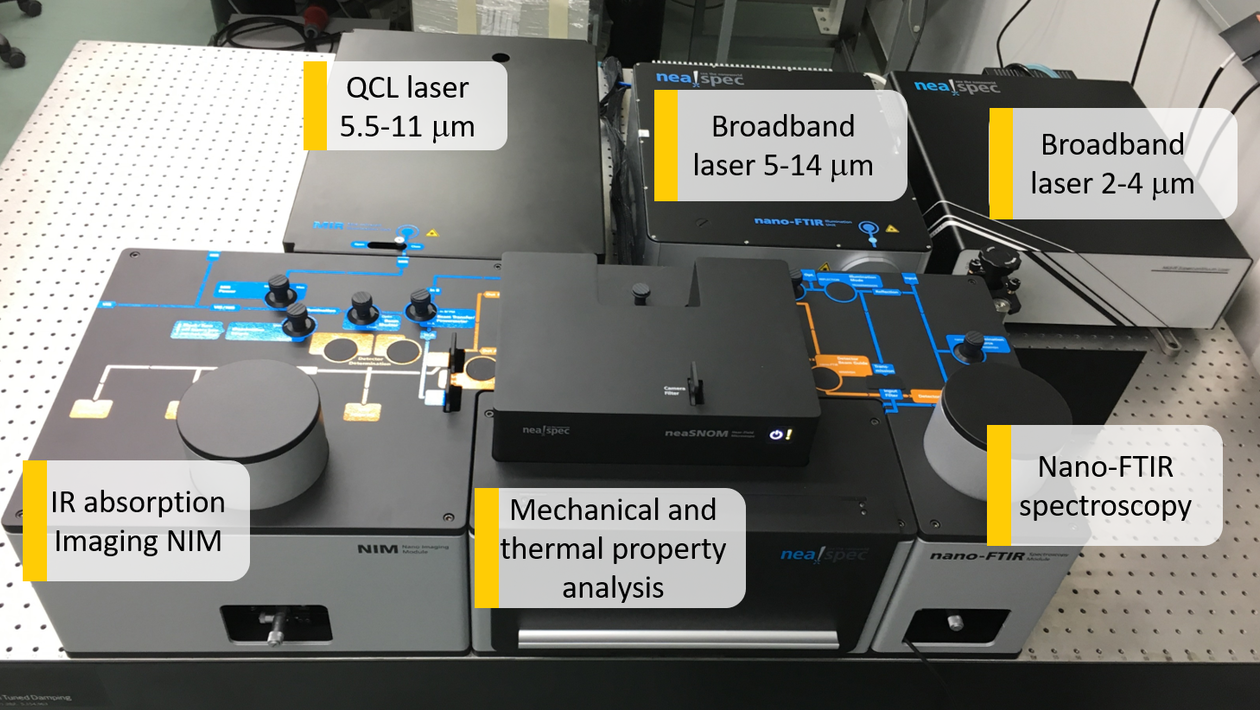 The External Services Department at CIC NanoGUNE acquired a new state-of-the-art NeaSNOM microscope, complementing and improving the capabilities of the currently available three NeaSNOM microscopes.
The new microscope is faster, more robust and versatile, providing unprecedented insights in real-world industry problems:
Improved IR absorption imaging from 5.5 mm to 11 mm.
Improved nano-FTIR spectroscopy from 5 mm to 14 mm.
Nano-FTIR spectroscopy from 2 mm to 4 mm. NEW!
Mechanical property analysis.

Kelvin Probe Force Microscopy, KPFM. Work function. NEW!
Tip Force Microscopy. Young modulus and Edhesion. NEW!

Nano thermal analysis, nano-TA. Melting point, thermal conductivity. NEW!
Photothermal Expansion (PTE) microscopy and spectroscopy. NEW!
For more details on the microscope and its potential for your specific application, please contact us: Contact Form.